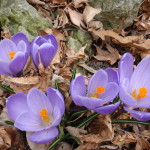 About the NHCC

New Hampshire Christian denominations formed the New Hampshire Council of Churches (NHCC) in 1945. As a non-profit (IRS Code 501c3) organization governed by a set of bylaws. Each member denomination places two representatives on the NHCC Board of Directors. The NHCC traces its history back to the New Hampshire Sunday School Association, formed in 1909, and to earlier 19th century efforts.
Member denominations provide major financial support for the work of the NHCC. Additional support comes from individuals, local congregations and foundations. The Ecumenical Chaplaincy at the New Hampshire State Women's Prison and the Public Policy Committee receive funding from grants and designated donations.
The denominations through the NHCC promote Christian Unity, ecumenical and interfaith dialogue, and prayers. The NHCC promotes local ecumnical cooperation and provides leadership in strengthening Christian values in society. Our basic Christian values include growth spirituality and social justice.