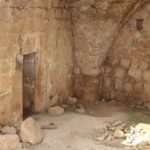 "Surely the Lord is in this place; and I knew it not." Genesis 28:16
Ever since Noah exited the ark, people have built places for worshiping God (Genesis 8:20). The Bible tells stories of altars, tabernacles, temples, synagogues and churches meeting in houses (Acts 2:26).
Worship Buildings in the Bible
But, building places to recognize God's presence can seem wrong-headed. After all, "God is a Spirit" (John 4:24) and can be encountered anywhere. Even King Solomon reflected while building the Temple in Jerusalem, "The heaven of heavens can
not contain thee; how much less this house that I have builded" (1 Kings 8:27)?
Further, the New Testament teaches that the temple of God dwells in and among Christian believers (1 Corinthians 3:16). There, we read that the church of God is "Built upon the foundation of the apostles and prophets, Jesus Christ himself being the chief corner stone" (Ephesians 2:20).
So Why Church Buildings Today?
As a pastor for over a decade, I know the struggle of maintaining a church building. They often difficult and expensive to maintain. They drain volunteer energy and money from other mission. Frequently clergy wish they could return to those Acts 2 days and worship "from house to house."
And yet, many mainline congregations depend on their buildings. They are a home for God's family, architecture for inspiring worship and a headquarters for world-changing mission work. So here's three reasons to appreciate our church buildings in 2017:
Three Reasons
1. Church buildings signify God's Gift
For many congregations, church buildings are an inheritance from previous generations. They were built at others' expense and we receive the buildings as their gift. Church buildings signify, outwardly and visibly, the idea of all God's gracious gifts to us. In this case, they are provisional: a temporary gift to serve the needs of God's people.
One year ago, I stood in the Sistine Chapel in Rome. Our tour guide directed our eyes to the center of the painting: Jesus is returning from heaven to judge the earth. Near his feet is St. Peter, who is returning to Jesus a pair of keys. Michaelangelo meant these to be "the keys to the kingdom of heaven" (Matthew 16:19). When Jesus returns, there is no more need for Peter to have those keys.
The church itself is provisional, a gift of God for the well-being of God's people. Our buildings witness to this truth.
2. Church buildings witness to hope
During the Commonwealth period of England, church buildings were being destroyed alongside almost every national institution. Under Puritan control, building churches became illegal. Knowing the danger, Sir Robert Shirley built a new church dedicated to the Trinity on his estate, Staunton Harold. Over the entrance the inscription reads:
When all things sacred were throughout ye nation Either demollisht or profaned Sir Robert Shirley Barronet founded this Church whose singular praise it is to have done ye best things in ye worst times And hoped them in the most callamitous.
To build and maintain a church is an expression of hope for future generations, rooted in faith in God.
3. Church buildings commit to communities
Theological Michael Frost remarks, "A rolling stone gathers no moss, but incarnational, missional ministry means gathering moss." Pope Francis added that our churches should have "the smell of sheep" on them.
Church buildings commit us to our local communities. These buildings are a congregation's promise to a town, "We are here. We will stay with you. We will be here for the long haul, for better for worse, for richer, for poorer, in sickness and in health."
In New Hampshire, as the economy has changes, businesses come and go: mills close and manufacturing moves elsewhere and farms shut down production. Outlet malls and big-box stores come in, as long as there is profit to be made.
But churches: church buildings mean that we are here to be agent's of God's grace and faithfulness when the economy booms and busts.
No matter what comes: we are here for you.