From Rev. Jason Wells, Executive Director of the NH Council of Churches:
Today is the 500th anniversary of the Protestant Reformation. This anniversary is tied to historical specifics: who (Martin Luther), what (95 Theses), where (Wittenberg), when (October 31), why (justification by faith) and how (nailing to a door).
But the Reformation is more than a grade-school history lesson. Christians have repeatedly undertook reformations from the very beginning, not just during Martin Luther's time. Perhaps the more important questions for us to ask today are:
What is reformation and when else has it happened?
What are the relevant lessons from the Protestant Reformation for today?
How can understanding the Protestant Reformation help understand our present place in history?
These questions we will answer below.
What is reformation?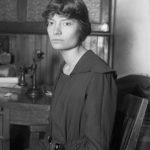 The word reformation simply means "to shape again." The word is hardly known in the Bible, but the idea is there. In Revelation, the angel of God makes its appeal, "You have lost your first love" (Rev. 2:4). The idea of reformation is a falling back in love with God, after our passion for God has run cold.
Many Christians can talk about times in their own lives when they were especially "on fire" and excited about God. Often this is a story following their conversion. The same can be true of churches and denominations: there are times in history when we have excelled in "making disciples of all nations" and other times that we have done things worthy of deep repentance.
To reform is to shape churches again so that they again take the shape of Jesus Christ. It is to hit the reset button so that our local congregations and our denominations again reflect the practices of the Apostles who knew Jesus personally:
And they continued steadfastly in the apostles' doctrine and fellowship, and in breaking of bread, and in prayers. And fear came upon every soul: and many wonders and signs were done by the apostles. And all that believed were together, and had all things common; And sold their possessions and goods, and parted them to all, as any one had need. And they, continuing daily with one accord in the temple, and breaking bread from house to house, did eat their meat with gladness and singleness of heart, Praising God, and having favor with all the people. And the Lord added to the church daily such as should be saved. (Acts 2:42-47).

Before Martin Luther, figures like St. Francis of Assisi might be called Reformers, who called Christians to fall back in love with God and live lives that look like Jesus Christ. After Martin Luther, figures like John Wesley, Dorothy Day, Pope John XXIII and Aimee Semple McPherson have sounded the same call.
What are the Protestant Reformation's lessons for today?

Author Diarmid MacCulloch identified several lessons for us in his recent book on the Reformation,  All Things Made New:
Separation of Church and State
For much of the middle ages, there was no such separation. Kings and bishops feuded over who should hold which powers and which rights to govern. After the Protestant Reformation, the idea of "whoever is monarch, it's that religion" (Latin cuius regio euis religio) came into being. If the king was Protestant or Catholic, so was the local kingdom–a breaking up of an old monolith. Eventually, the American Revolution solidified the idea of a secular state that protects individual religious liberty. Whenever one sees this idea threatened, we look with interest at the Protestant Reformation.
Toleration
Immediately after the Reformation period came the Wars of Religion across Europe. When they didn't kill each other, they imposed fines, taxes and other penalties. For example, Protestants in England officially discriminated against Roman Catholics for several centuries and refused them the right to hold government office.
John Locke in 1689 wrote his Letter Concerning Toleration, a landmark of progress. Eventually we have come to appreciate the idea of toleration of others whose core beliefs differ from ours. Though born out of war and oppression, toleration was hard-won in our culture and we remember the cost we paid to have it.
Ecumenism
Also coming from the Reformation was ecumenism: the idea that different faiths could do better than just putting up with one another. Perhaps we could actually engage in fruitful discussions that make us all better off. Martin Luther's ninety-five theses were, after all, topics for debate and discussion. Spiritual lives and understandings of God become richer this way.
Our Present Place
Phyllis Tickle wrote in The Great Emergence that about every 500 years, Christianity has a giant yard sale. Everything is re-appraised and things of value to Christianity in that time are kept and other things discarded. This practice echoes Jesus' image, "Therefore every scribe who has been trained for the kingdom of heaven is like a master of a house, who brings out of his treasure what is new and what is old" (Matthew 13:52).
She wrote that we know much about these broad historical periods:
Around the year 500, the Roman Empire collapsed and Benedictine monasticism flourished.
Around the year 1000, Western and Eastern Christianity separated, giving new importance to the Pope.
Around the year 1500, the Protestant Reformation comes to a head.
Of course, this places a new such "yard sale," a re-appraisal, a re-formation right here in our own age around the year 2000. We live in a history-defining period for Christianity, where we keep the valuables and discard the rest. We have the opportunity to be known as Christians who fell in love with God all over again and be re-made into the image of Jesus Christ.