During the Week of Prayer for for Christian Unity (WPCU), the NH Council of Churches will post daily reflections from leaders its the ten member denominations. This year's theme is "Justice and only justice shall you pursue" (Deuteronomy 16:20).
Day 1: Let justice roll down like waters (Amos 5:24)
Amos 5:22-25
Luke 11:37-44
Reflection
As we come together during this week of unity, I am challenged by why we would limit it to just unity among Christians. I don't think that this designation is mean spirited but it calls us to reflect on a basic part of the Unitarian Universalist (UU) philosophy. It is that there is only one GOD, whole and undivided. That GOD is who we all pray to no matter culture, color or creed. I say this at the risk of offending some of the faithful as well as humanist. But it is a risk that epitomizes the challenge before us during this week of Christian unity.
As we look through the Christian Bible we find a reference to a time when those who have manifest Christian charity will be acknowledged. But it won't be chosen based on their beliefs. It is said that those who fed the hungry, those who gave water to the thirsty, those who welcomed the stranger, those who clothed the naked and visited the prisoner were identified as good Christians. Any of us can do that. All of us should do that.
We can't turn our sister away because she doesn't appear to be one of us. We can't allow our brother to suffer because we don't recognize him. Go forward during this week of Christian unity knowing that the unity we are called upon to practice is not denominational, it is not ecumenical, it is not even limited to interfaith. It is all encompassing.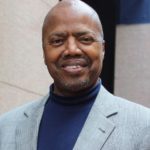 About the Author
Woullard Lett is the Acting Regional Lead of the Unitarian Universalist Association, New England Region, which includes 21 congregations in New Hampshire.